We have officially launched our Winter Window display at our Leeds headquarters to raise over £1500 for children born limb different.
We have officially launched our Winter Window display at our Leeds headquarters to raise over £1500 for children born limb different. Created by our designers, the window display tells the story of a young girl who uses the power of imagination to bring her friends and family together at Christmas, proving that anything is possible when you set your mind to it.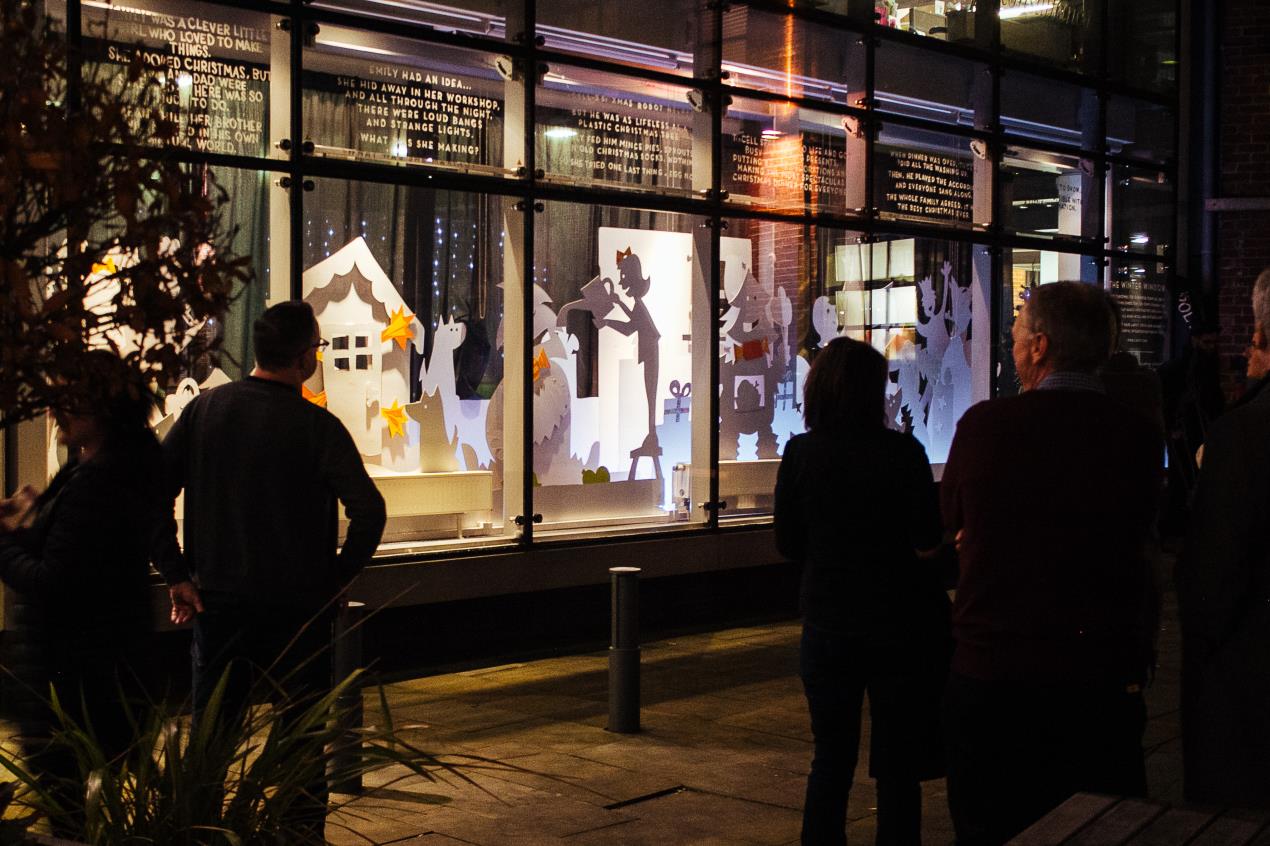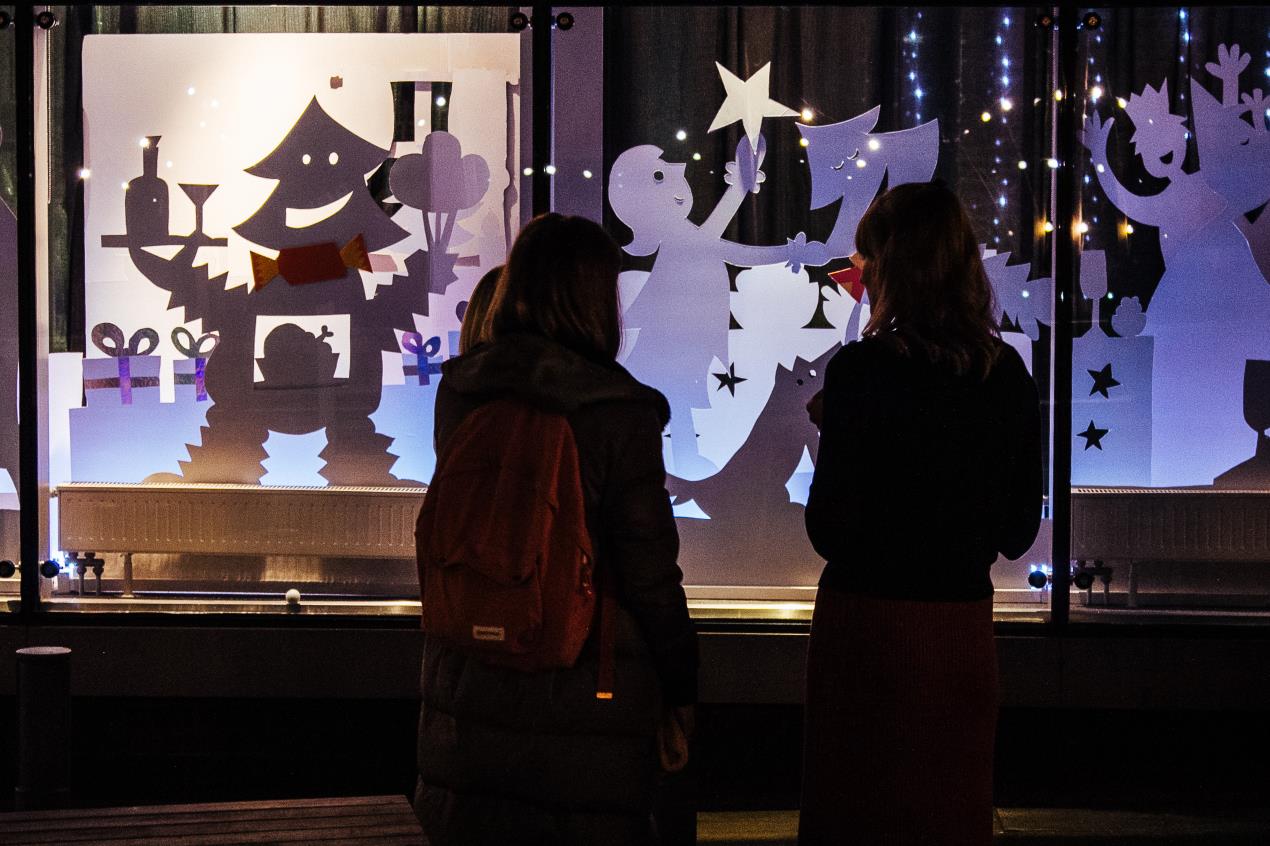 For the past few years, our Leeds designers have used their creativity to support the community at Christmas. This has included several Winter Workshop popup shops selling creations from Elmwood's designers with all proceeds going to charity. This year's Winter Window has been dedicated to the Covvi Foundation, part of Covvi, and supported with a charity auction. So far, the auction has raised over £1500 for the Covvi Foundation, which aims to provide disadvantaged children born limb differently with much-needed support throughout their life with cutting-edge prosthetics. Prosthetic devices currently available on the market are costly and not tailored to individual needs. The Covvi Foundation raises funds and awareness for those in need. Covvi is a client of Elmwood and manufactures and distributes of the most advanced upper-limb prosthetics and bionic hands in the world. The prosthetic will be available worldwide in 2019.
The charity auction was supported by friends and neighbours of Elmwood's Leeds studio with donations from: Slingsby of Harrogate, Sunken Studio Ceramics, Wensleydale Creamery, Leeds Playhouse, Yorkshire County Cricket Club, Taste Ltd., Gravity Trampolining; North Brewing Co., The Lost Fox Screen Prints, North Star Coffee, The Royal Armouries Museum, and Elmwood's designers Martyn Hayes, Ruth Wood and Adam Garbutt.
The window display will remain open to the public for the remainder of the year and can be visited at 105 Water Lane in Leeds. Donation to the charity can be made here.
The Elmwood Winter Window Story in full: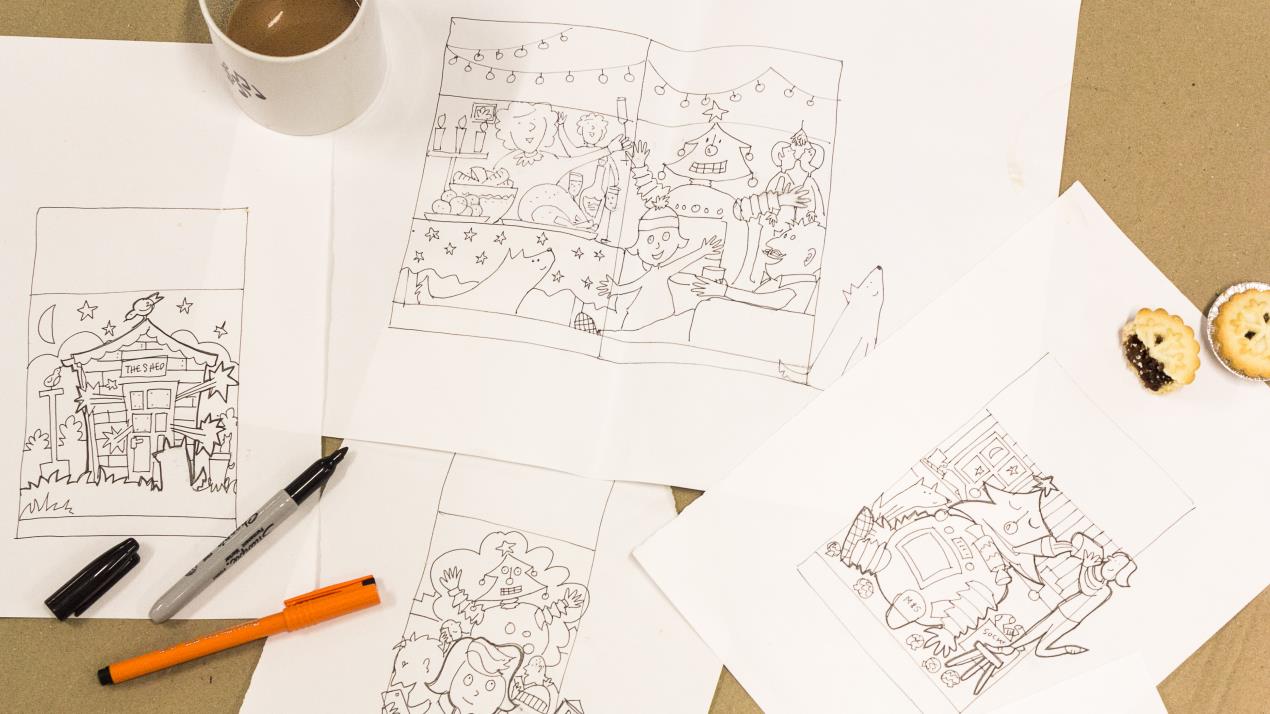 Window 1
Emily was a clever little girl who loved to make things.
She adored Christmas, but Mum and Dad were stressed – there was so much to do. Meanwhile, her brother Will stayed in his own virtual world.
Window 2
Emily had an idea…
She hid away in her workshop, and all through the night,
there were loud bangs and strange lights.
What was she making?
Window 3
Tincell-25: Xmas robot helper!
But he was as lifeless as a plastic Christmas tree.
Emily fed him mince pies, sprouts, even old Christmas socks.  Nothing.
So she tried one last thing – eggnog!
Window 4
Tincell sparked into life and got busy – wrapping presents,
putting up the decorations and making the most spectacular
Christmas dinner for everyone.
Window 5
When dinner was over, Tincell did all the washing up.
Then, he played the accordion and everyone sang along.
The whole family agreed, it was the best Christmas ever.
Window 6
Which just goes to show… Anything is possible with a little imagination.